Just a quick follow-up here…
Cottage pie is a staple now. Potatoes are arguably my favorite starch, and sweet potatoes are even better. There's now a debate on whether they really are good for dogs, but my dogs have always loved them, and Gg still gets a bit of dehydrated sweet potato twice daily, to stave off the early morning hunger pangs and to give her stomach acid something to work on while we sleep at night.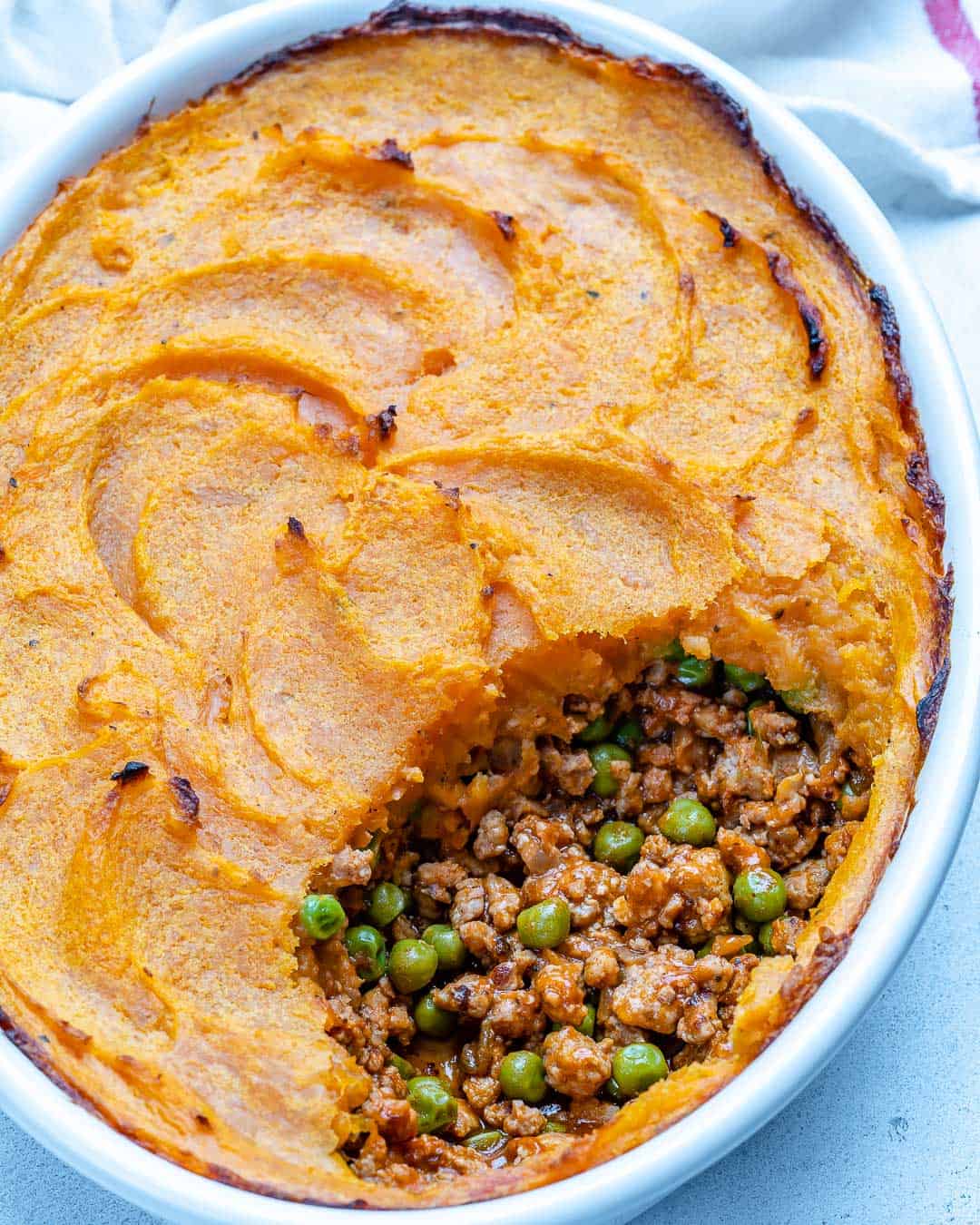 This is a great recipe. (photo credit to healthyfitnessmeals.com) I was skeptical about the potato topper with no extra moisture (read: butter), but don't mess with it, except to add cumin and cayenne pepper to taste. We've found those two spices LOVE sweet potato and ground turkey, so after trying the recipe unaltered, I will now add a dash of cumin and a healthy shake of cayenne to both the potatoes and the turkey. No, I'm not giving you a suggestion of how much, because we like heat and I'm pretty sure our teaspoon each is too much for some. On the cumin… literally, a dusting on the potatoes and the turkey.
If you too like sweet potato and ground turkey, you have to try what we call "Sarah's sweet potato chili." (No, Sarah isn't the blogger/cook, but she shared the recipe with me, and so…) The only personalized touch to that one is we DO add beans, whatever white beans happen to be in the pantry. Drain and rinse the beans, but don't get hung up on the turkey amount; I have stressed because my favorite grocery store tends to only have ground turkey in 16 oz. packs, and especially with the can of beans in there, you don't miss it. Sure, use the 20 oz. pack if it's available, but both recipes work with 16 oz. of turkey too.
Back to housework and taxes. What's on your weekend agenda?